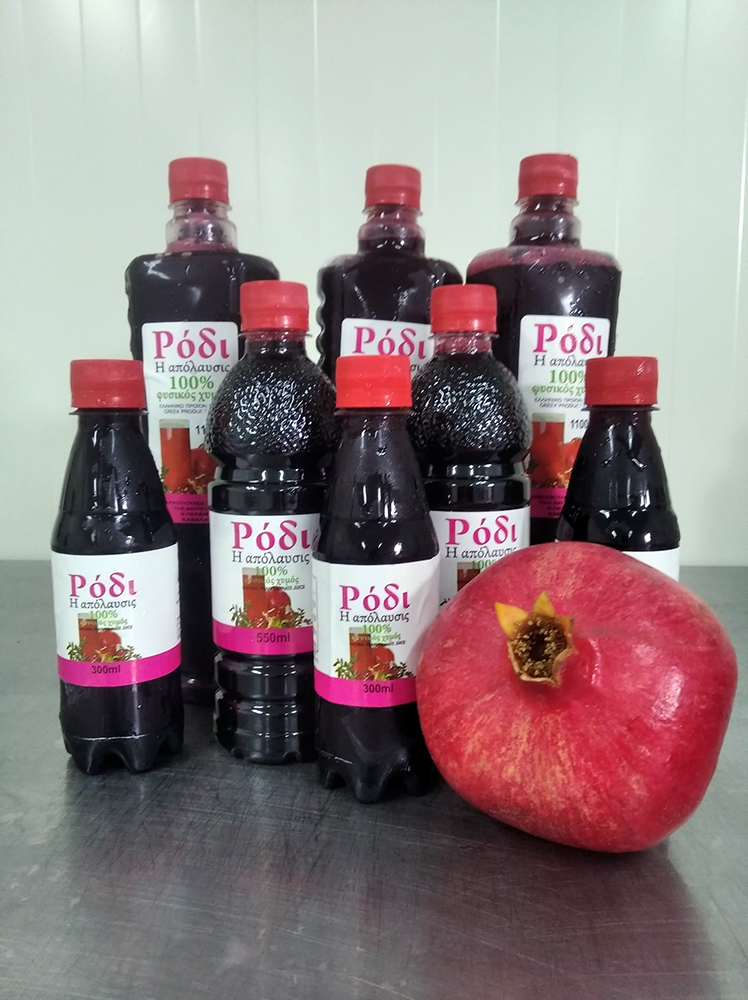 Pomegranate Juice The Pleasure
Pomegranate Juice Production - Nea Peramos Kavala
Natural Pomegranate Juice - The Enjoyment without preservatives or other additives, wholesale - retail, shipments nationwide, Cyprus & abroad.
You can get packages of 1100ml, 550ml and 300ml. Enjoy the nectar "POMEGRANATE JUICE I ENJOY" gives longevity, wellness and health.
One of the most misunderstood fruits, the pomegranate, although it has an amazing taste and many nutrients, is thoroughly ignored by most, who either find it difficult to clean it or do not know how to enjoy it. But because it offers many positive elements to the good health of the body and is considered one of the most energetic fruits, see the reasons why you should quickly start consuming pomegranates.
Healing properties of pomegranate:


Pomegranate is more than just a fruit, it could also be described as a superfood. A medium-sized pomegranate provides us with around 100 calories. A pomegranate covers almost 50% of our daily needs for vitamin C, while it is also rich in potassium, vitamin K and folic acid.
Pomegranate is rich in fiber, so it helps fight constipation.

Laboratory studies prove the beneficial properties of pomegranate that are directly related to obesity. Scientific research in obese people showed that a glass of pomegranate juice 120 ml daily for a month, helped to inhibit further weight gain.